May 18, 2021
BR+A's Erin Popa Featured in Boston Landing Spotlight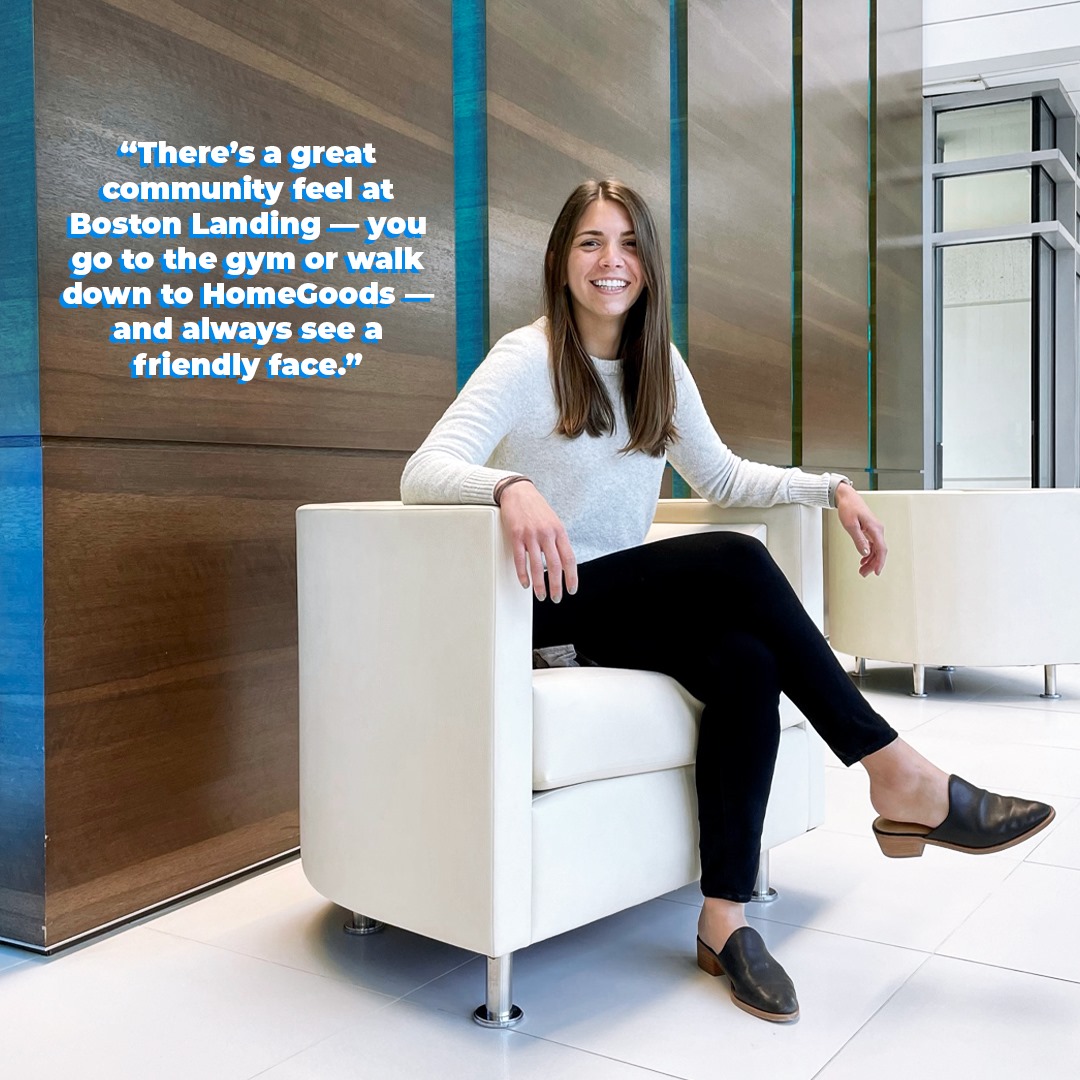 We'd like to spotlight BR+A Consulting Engineers, a consulting firm in the immediate #BrightonMA neighborhood with office space over here at 10 Guest Street! Read on to hear more from Erin Popa, a Senior Associate and engineer.

For those who aren't familiar, what is BR+A?
→ BR+A is a National MEP/FP (mechanical, electrical, plumbing, & fire protection) engineering consulting firm, headquartered in Boston, with ten offices nationwide. We specialize in healthcare, biotech, developer and institutional projects and are a market leader in sustainability and zero net energy.

What are some of your most notable projects?
→ I have been fortunate to work on a ton of great projects in the Boston area including the New Inpatient Bed Tower for Beth Israel Lahey Health, the Cambridge Crossing development, and institutional work at Massachusetts Institute of Technology (MIT) and Harvard University. BR+A also had the opportunity to work right next door designing the MEP systems for the Boston Celtics training facility AKA the Auerbach Center!

BR+A has office space at 10 Guest Street — what brought you here?
→ The location and amenities were big drivers. We value the accessibility for all types of commuters (parking, bus, train, bikes) and we had to have a great gym! BR+A loves a good fitness competition.

Where are some of the team's favorite nearby lunch spots?
→ During COVID, we have been lucky to be able to enjoy the dining at Rail Stop Restaurant & Bar and The Stockyard . We also have a great cafeteria in 20 Guest and are very excited for that and other surrounding places to reopen — I have been craving brussels sprouts from Mainely Burgers!

What do you love about the Boston Landing neighborhood?
→ There's a great community feel at Boston Landing — you go to the gym, or walk down to HomeGoods (me too often) — and always see a friendly face.