March 19, 2019
UMass Memorial Health Care MC 2020 Modernization Project Wins ASHE Vista Award for Renovation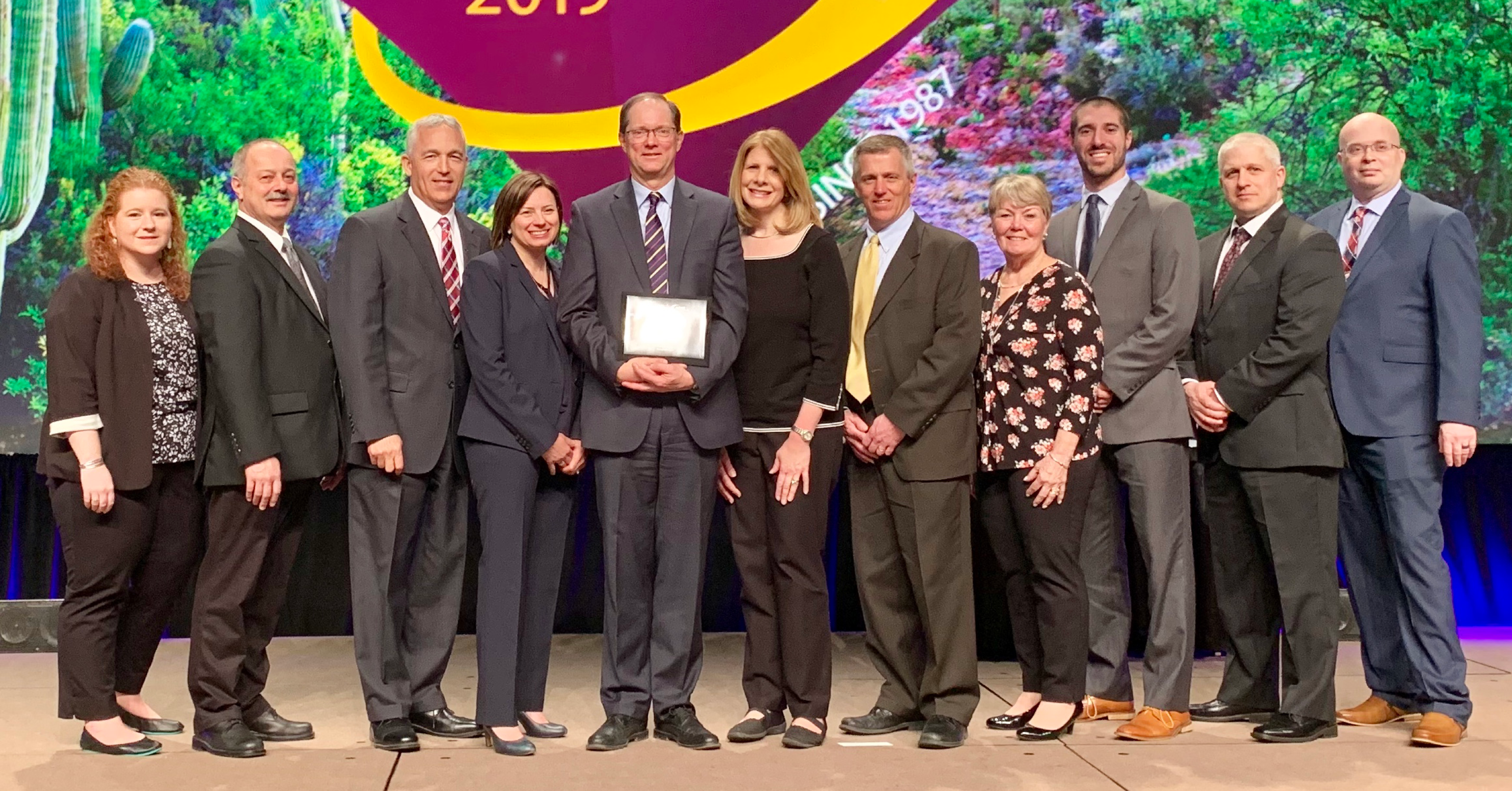 We are proud to announce that our MC 2020 Modernization Project for UMass Memorial Health Care has received the 2019 ASHE Vista Award for Renovation. The awards, presented at the 2019 International Summit & Technical Exhibition on Health Care Planning, Design & Construction (PDC Summit) on March 18th in Phoenix, recognize significant collaboration in creating optimal health care environments. 
Under the direction of UMass Memorial Health Care's Director of Capital Planning & Management, Scott Reynolds and Project Manager Martha Boyd; SLAM Collaborative Healthcare Principal, David D. Neal; Consigli Construction Co., Inc. Director of Healthcare & Life Sciences Brian Hamilton; and BR+A Principal-in-Charge Michael Benjamin; the team driven five-year phased redesign project sought to increase the number of private patient beds, transition Nurses Stations into collaborative Team Stations, increase learning and discovery space at the Memorial Campus, and in general, create a more standardized person-centered experience and replace aging mechanical, electrical and plumbing infrastructure.
Click here for more information about this project.