August 24, 2018
BR+A's Allan Ames On The Air: WEEI/NESN Jimmy Fund Radio-Telethon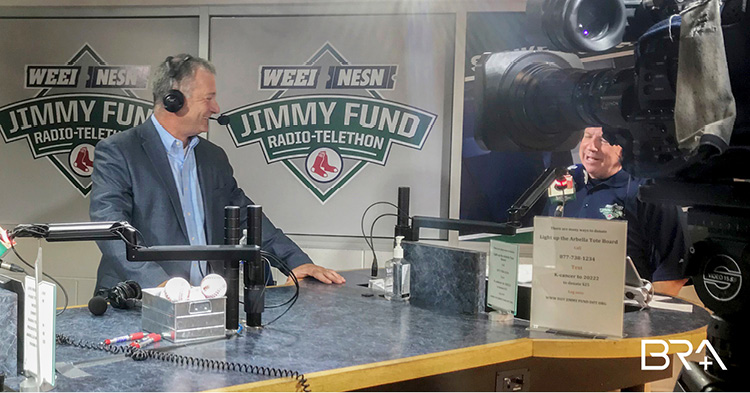 Over the last few weeks, our Boston office has thrown various events and raffles in an effort to raise funds for the WEEI/NESN Jimmy Fund Radio-Telethon. Because of the generosity of our employees, vendors, and friends, we are happy to announce that we were able to exceed our goal of $5,000! All of the money raised has been donated to the Radio-Telethon.
You can hear our President, Allan Ames, on air with WEEI's Dale and Keefe here: http://bit.ly/brplusaonWEEI
As a company, BR+A thrives on engineering environments that make a difference. We are proud to be an official sponsor of this worthy cause for The Jimmy Fund, of our continuous relationship with the Dana-Farber Cancer Institute, and the role we play in providing facilities that can discover, teach, and heal.
A special thank you to our fundraising event sponsors who helped make this possible:
ASCO Power Technologies, Boston Light Source, Commodore Builders, Cummins Power Generation, Dynamic Air Corporation, Eaton, HTS Engineering, Limbach Company, New England Applied Products, Sam Adams Brewery, Schneider Electric, Yusen Associates Inc / Illuminate