Tell us about yourself.
I'm an optimist and an activist.  
So you're a passive house expert .. give us your best elevator pitch. Why is PH important?
Passive House is the single most effective and reliable way to reduce loads and build operational GHG emissions reductions into the design of a building that will endure for its lifecycle while ensuring indoor air quality, comfort and durability. While BR+A has successfully consulted on many net zero projects with less than 1% cost premiums, leveraging PH best practices for envelope can further decrease first cost premiums by minimizing the capital outlay needed for mechanical and renewable energy production systems. Net Zero PH buildings are the most cost-effective way to take direct climate action as design professionals; decarbonizing buildings takes pressure off of the grid, so then the grid itself can be decarbonized. Reducing the costs to design and construct low-CO2-intensity buildings can also create increased social and environmental equity. 
What brought you to BR+A?
I chose BR+A's Sustainability Design team as my new home because offered the most opportunity for cross-pollination. BR+A is a leader in low carbon engineering and electrification, specifically for traditionally high intensity buildings, and I am a leader in the Passive House consulting community. With the next several years being critical in climate action, I wanted to be in a place where I could make the greatest impact possible in this pivotal period of time. I'm also involved in helping create new Passive House reference standards via ASHRAE 227, and for high energy intensity building typologies, notably labs and healthcare, working with a firm that is leading the industry in innovative cost-effective solutions will allow this standard to benefit from BR+A's experience.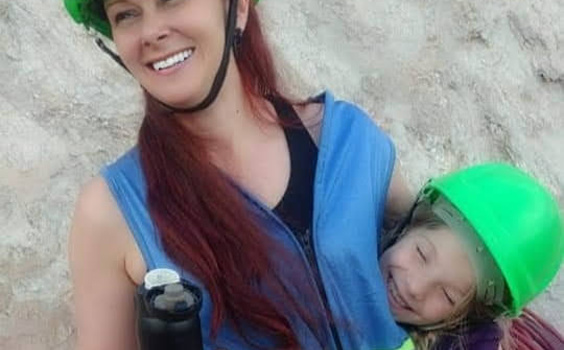 What does your typical day look like?
I start each day in conversation with my pup, Taiga. Usually she starts talking around 7am, urging me out of bed, and telling me to get dressed faster, that it's a new day and time to go outside! She helps me embrace whatever we find on the other side of the front door with openness and optimism. 
From there I spend much of my day in project meetings sharing expertise on passive house best practices with regards to load reduction and carbon neutral design and collaborating with my energy modeling and engineering colleagues. When I'm not in meetings, I'm working on creating tools and workflow processes to improve efficiency of early design analysis and overall project delivery. 
I try to use transitions between activities to integrate movement into my day with dance and yoga. At the end of business hours, another walk, hike or run with Taiga takes me outside and gives me time to reflect on highlights of the day and goals for my evening work session. Every Wednesday evening, I host the Global Passive House Happy Hour for Passive House Accelerator, an online talk show with a featured guest followed by an after-hour of Q&A and sharing of lessons learned, tools, and techniques from building scientists and practitioners around the planet. This is a great mid-point every week and never fails to inspire! 
What's your superpower?
I got my start in sustainability through permaculture. Because permaculture's central lense is Systems Thinking, although I've chosen to specialize in building science, I always have a sense of the big picture and the interconnected web of resources that come into play in creating habitats for working and living. I'm also blessed with the talent to build bridges, not literally but figuratively. I really enjoy introducing people and organizations who are connected by that web who don't yet know each other, but whose collaborations may yield important alignment of perspectives and action that we need to solve the challenges we face.  
What inspires you?
Right now I'm most excited about exploring and creating open-source tools that leverage big data, non-dominated sorting genetic algorithms, generative adversarial networks (GAN's), AI and machine learning to allow BR+A and our industry to more quickly and accurately identify optimal CO2 neutral solutions in early design with multi-objective evolutionary optimization. Up until now my preferred workflow benchmarked early design objectives via brute force large-scale iteration through all feasible combinations of best practice energy conservation measures, fuel and system options relevant to a given project to reduce risk to developers, as well as design and construction costs. By training neural networks on real world data (and potentially artificial data created by GAN's), with carbon, IAQ, comfort, reliance, durability, and cost objectives weighted in importance via the neuro-evolutionary algorithms like adaptive HyperNEAT, we can further lessen the cost, effort, resources and time it takes to find the optimal solutions for CO2 neutral new construction and deep energy retrofits.   
We simply don't have time to spare, and although I'm not a programmer myself, as a building scientist and concerned global citizen, I'm diving into this area because we are not going to meet emission reduction goals by doing the same things we have done. I feel strongly that it is imperative for our industry to concurrently empower ourselves and our young and upcoming generation of designers and engineers with open source tools that exponentially improve the effectiveness, velocity and proliferation of sustainability through increased accessibility. Open source tools allow students, underserved communities, sole practitioners; all bright minds with the desire to take direct climate action in our industry to have access. We need all the help we can get; with 9,406 deep energy retrofits per day or 783 retrofits per hour needed to meet 2050 zero emissions goals in the US alone, assuming all new construction is CO2 neutral, our current industry cannot handle all the work!  
Tell us something about yourself that I wouldn't know from reading your resume.
My assistant, Taiga is a 130 lb rare husky breed that is almost extinct. MacKenzie River Huskies are the aboriginal dog of the Athabaskan natives. Every day she teaches me to be a better pack mate, a better human, and her presence in my life reminds me why I do what I do. We are losing many species every day, and although the outlook can sometimes seem grim, the creativity, imagination and dedication of all of the people I've worked with over my career give me hope that we humans can find a way to live in balance with our ecosystem  
How did you know that you wanted to go into the sustainability realm? 
In my first career, I was a professional dancer. I started dancing at age 6 and since my body was my temple, I experimented with veganism, macrobiotics and holistic approaches to health in my formative years. This laid the groundwork for work in the LOHAS (lifestyles of health and sustainability) sector once my dance career ended with an injury at age 30. I went from being a team leader of the Whole Body department at Whole Foods, while interning at an acupuncture clinic, to starting sustainability initiatives at a national natural food distributor, then an organic food manufacturer, and finally starting my own sustainability consulting firm that focused on creating and implementing Corporate Social Responsibility programs. I discovered through that work that I didn't have patience for the psychology of organizational change and that energy efficiency and engineering projects where outcomes and impacts were measurable were what got me really excited. I transitioned my firm's practice to LEED consulting and energy modeling and then in 2009 I discovered Passive House. Since then I have focused almost entirely on Passive House,  and have been involved in training over 700 design and construction professionals, as well as serving on the Passive House Institute US Technical Committee and Board of Directors. Ultimately however, Passive House is just one piece, albeit a critical piece of an integrated solution for sustainable resilient human communities. The through-line for my meandering journey through sustainability which started with my own body and now focuses on some the largest-scale CO2 neutral Passive Buildings on our planet is applied physics. I am a dedicated student of nature whose dance is expressed in mathematics. It all comes down to respecting and dancing with energy flows, finding perfect balance in flux. 
If this wasn't your career, where do you think you would you be? 
I think I'd be working in another scientific field, likely with animals and ecosystems, or potentially be focused on regenerative agriculture. 
What's the greatest lesson you've learned in your career so far? 
The only stupid question is the one you didn't ask!